Invisalign and Clear Aligners Ballarat
What's Invisalign and Clear Aligners Braces?
Invisalign braces and other clear aligners are a type of orthodontic treatment, made up of transparent medical-grade plastic for teeth straightening. Unlike traditional braces with metal brackets and wires, clear aligners are virtually invisible, helping you to avoid any unwanted attention and offering a more comfortable option for teeth alignment. The aligners are custom-made to fit snugly over your teeth and gradually shift them into a pre-mapped out position. They are removable, allowing you to easily eat, drink, brush, and floss without any restrictions. Make sure you wear them for the required 22 hours per day and you'll soon see the incredible results.
At Delacombe Family Dental, we often use Invisalign and other clear aligners treatment for adults wanting to straighten their teeth in a convenient and discreet manner.
What Dental Issues Can Invisalign and Clear Aligners Fix
Invisalign and Clear Aligners is an excellent option for addressing a range of dental issues and achieving a straighter, more aligned smile. If you have crooked teeth, overcrowding, gaps, or bite irregularities such as overbite, underbite, or crossbite, Invisalign and Clear Aligners could be the perfect solution.
Using a series of clear, removable aligners, Invisalign and Clear Aligners gradually and gently shifts your teeth into their desired positions, discreetly and comfortably. Unlike traditional braces, Invisalign and Clear Aligners is nearly invisible, allowing you to maintain your confidence throughout the treatment process. With our experience and commitment to personalised care, we are dedicated to helping you achieve a beautiful, healthy smile with Invisalign and Clear Aligners at Delacombe Family Dental for as little as $10/ Day with the payment plans available.

What is the Cost of Invisalign and Clear Aligners in Ballarat?
The price of Invisalign varies from patient to patient depending on various factors including the complexity of the case and treatment duration. We highly recommend setting up a consultation session to ensure invisalign is right for you.
To help you achieve your desired smile sooner, we offer the below flexible payment plans. These options allow you to begin your Invisalign treatment and spread the cost over a period of time, allowing you to smile confidently while conveniently managing your payments.
Denticare

Afterpay

Zip

Humm
We accept all payment plans and are preferred providers for HCF.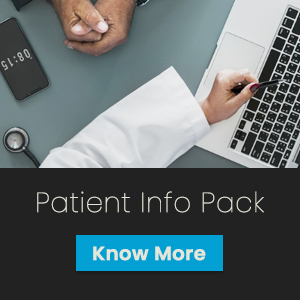 Ask Us About Your Preferred Appointment Time
At Delacombe Family Dental, we do our utmost to cater to the needs of our patients. We make every effort to accommodate your preferred appointment time. Feel free to contact us with any questions or to check availability. Your convenience and satisfaction are our top priorities.
All Health Funds Participating Under HICAPS Accepted
Can't See Your Health Fund? Contact your provider to see if HICAPS is available on your policy.
Once you and our Invisalign dentist determine that Invisalign treatment is suitable for you, we will gather all the necessary information such as photos, X-rays, and 3D scans of your teeth. This will then be used to create a 3D treatment plan, known as the ClinCheck® treatment plan, which will guide the design of your personalised Invisalign aligners. You will then be provided with a series of aligners, typically 3 to 4 sets at a time. You will wear each aligner in the series for approximately 1-2 weeks each, gradually moving your teeth until you achieve the desired final position.
The choice between Invisalign and braces depends on your specific needs and preferences. Invisalign aligners are nearly invisible and removable, offering a more subtle and convenient treatment option. They are ideal for those seeking a more aesthetic solution and are excellent for treating mild to moderate problems. However, braces may be more suitable for complex dental issues and cases requiring significant teeth realignment. Our caring and knowledgeable team at Delacombe Family Dental can assess your situation and provide the right guidance to help you decide which option is best for you.
In some cases, patients may experience a temporary adjustment period when wearing Invisalign clear aligners, which may potentially affect speech. However, most individuals adapt quickly and find that any lisp or speech alteration is minimal and short-lived.
At Delacombe Family Dental, our experienced team is always prepared to give you the guidance and support you may need throughout your Invisalign treatment to ensure you have a smooth transition and to address any concerns you may have. We will work closely with you every step of the way to ensure your invisalign clear aligners fit comfortably but also provide optimal results while minimising any potential impact on speech.
Dental Services

General Dentistry

Emergency Dentistry

Missing Teeth Replacement / Dental Implants

Cosmetic Dentistry